The 1st "fastrack" Group tour was road tested on 29th November 2010.  
Everyone was so unhappy (that the tour ended)  we will have to do it again!
The concept is K.I.S.S.  - knowing the state of play for W.A. Biz (legacy of our mining boom) we offer an antidote.
Reward for achievement!
A combination of Team Building, "Sharpen the Saw", lavish lifestyle and a good dose of kinship and hospitality
Rejuvenation
that
"Thailand does like no other".
"
There can be but only one"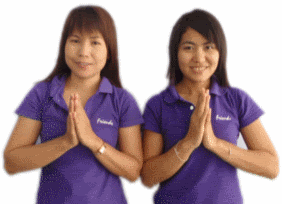 Our secret ingredient
"Laeh kha suan dtua" = "P.A."
Our authentic (not academic) local Thai team of P.A.'s (Personal Assistants) are avail 24/7 to ensure a seamless and dynamic experience.
"after 5days I thought I'd been here for 2 weeks" 
Results L.I.F.E. (Leadership, Integrity, Flexibility, Efficiency), without "Flexibility" it's a L.I.E.
More
Bonus
we found a well deserving Charity in Bangkok. 
Sister Joan (from Perth W.A.) takes care "slum kids of Bangkok", we ask for a donation of clothes and/or your time &/or money (up to you) -
see more
Testimonal
assessment by the Marketing dept of UWA (University of WA) - see below or (see 
PDF
).